Pipe and branch replacements
Distribution network interventions / repairs
Extensions and connections
Adjustment-measuring stations and stations
Use installations
Replacements of natural gas pipelines and connections
In this activity we constantly analyze the risk factors and we constantly contribute to ensuring the quality, safety and protection of the environment. We design, execute and commission the works, guaranteeing their quality with specialized staff and always concerned with technical and informational changes and changes in the field. We are able to perform pipeline replacements and natural gas connections with low and medium pressure. The execution of works of this type in areas crowded by urban networks can be done by directed horizontal drilling. We currently have a high-performance equipment for directing horizontal drilling, which allows the safe bypass of any cables and pipes related to all other utility networks.
Interventions to distribution network
Since 2009, Engie Romania through Distrigaz Sud Retele, assigned to our company the remedial of intervention services for the technical faults which occur at gas distribution networks. Our company is permanently concerned with improving the quality of our services, according to the regulations in the field. We have contracted dissolution and rebuilding the embankment in order to remedy the defects of natural gas distribution networks. We act promptly and quickly, in the area of Bucharest. Our company is able to participate at any kind of intervention for natural gas pipelines, so we respond to any request regarding this service, in maximum efficiency mode.
Natural gas extensions and connections
The extension, connection / connection works are performed by ANRE authorized companies and approved by the local distributor. During our activity we performed complex works for the design and execution of natural gas extensions and connections for Distrigaz Sud Networks and other distribution operators such as: Covi, Wirom Gas, Megaconstruct. The materials used and the accuracy in execution constantly contribute to the increase of the client portfolio.
Stations and measurement control stations
Professionalism is one of the principles on which we guide our activity. We offer complete solutions and we collaborate with our suppliers to execute works with flow rates between 10 and 1000 m3 / h, but also a good functioning of the regulation-measuring stations and stations both in winter and in summer. Operational safety is guaranteed by strict monitoring of each execution phase.
Use installation
Present on the market of natural gas and thermal installations for more than ten years, our company has accumulated a rich experience in carrying out large-scale works, reaching the top of successful companies in the field. Over time, we have executed more than 30,000 low, low and medium pressure natural gas installations for our customers. The quality of the works and the materials used in their execution, recommend us as a reliable partner.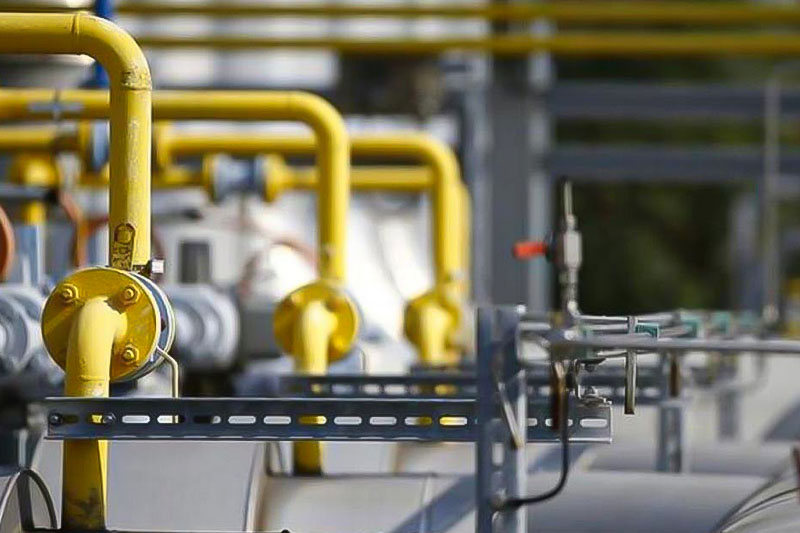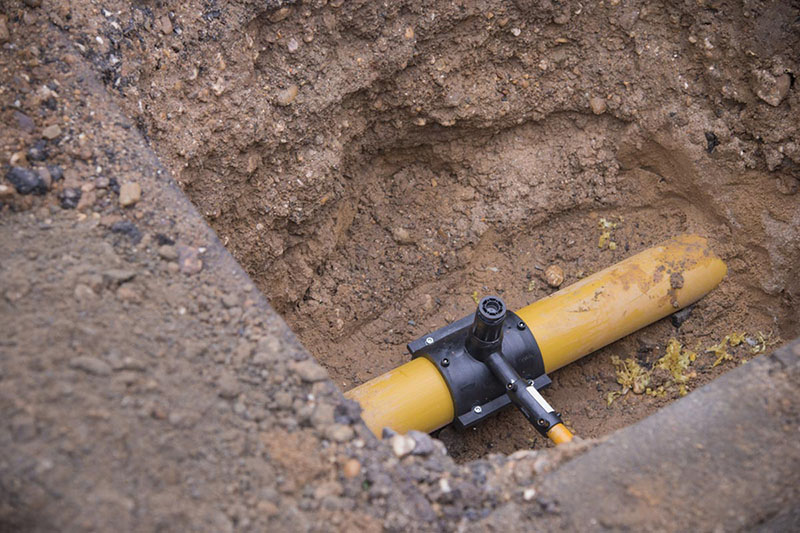 Portfolio
Design and execution of use installations for:
Residential complexes:
Monaco Towers
UpGround Residence
Melbourne Residence
Avangarde Rezidential
Metropolitan Residence
Baneasa 1
Vista Residence Berceni
Circului Park Tower, Pipera Residence
Dristor Residence
Ansamblul Rezidential Joy-Popesti-Leordeni
Ansamblul rezidential Moon- Popesti-Leordeni
Baba Novac Residence
Belvedere Residence
Luxuria Residence
Central Residence
Soho Unirii
Shopping complexes:
City Center
Mall Liberty
reteaua de magazine Kaufland
Mall Sun Plaza
Mega Mall
Mall Park Lake
Veranda Mall
Financial, private or state institutions, industrial buildings, office buildings, leisure complexes:
Faur SA
Pro Faur Invest
Beton Holding
TIAB SA
Baupartner Construct
Granitul SA
Global Worth Asset Managers
Consal Edilitare SA
US Food Network SA
Munplast
Nemar Edil Construct
Menatwork
Energy, Genesis Development
Complex agrement Stejarii Country Club
Regia Nationala a Padurilor Romsilva
Cresa Titan II
Wellness Center Aviatiei
Teatrul I.C Nottara
Bucharest One Tower
Camin Studentesc Universitatea Titu Maiorescu
Banca Comerciala Romana
Banca Millenium
Raiffaisen Bank SA
Academia Romana
Tribunalul Bucuresti
Banca Nationala Romana
Orhideea Tower
The Bridge
Unirii View
Netron Investment SRL
Replacement of natural gas pipelines and connections in coordination with Bucharest City Hall:
Soseaua Pipera, Pasajul Piata Presei Libere (aproximativ 70 km)
Centrul Istoric (Sepcari, strada Franceza, Covaci, Lipscani, Stavropoleos, Gabroveni)
Amintirii-Chitilei- 6.7 km
Ansamblul Sanatescu-Constantinescu- 3.3 km.
Rehabilitation of the natural gas distribution system by replacing the old pipes (over 100 km):
Rehabilitation of the natural gas distribution network on Apolodor street, sector 5, Bucharest
Rehabilitation of natural gas connections Bd. Theodor Pallady, sector 3, Bucharest
Rehabilitation of the natural gas distribution network on Constantin C. Nottara street and Intr. Anniversaries, sector 3, Bucharest
Replacement of natural gas pipelines and connections in Stefan cel Mare Ensemble – Aleea Circului, sector 2, Bucharest
Rehabilitation of natural gas distribution network on Intr. Bitolia, Intr. Iliescu Teodor, Calea Dorobanti, Lt. Av. Radu Beller, sector 1, Bucharest
Rehabilitation of the natural gas distribution network on Bd. Burebista, sector 3, Bucharest
Rehabilitation of the natural gas distribution network on Fizicienilor street, sector 3, Bucharest
Rehabilitation of natural gas distribution network on Codrii Neamtului street, sector 3, Bucharest
Rehabilitation of natural gas distribution network on Cislau street, Fantanica, Baicului, Costache Conachi, sector 2, Bucharest
Structural interconnection work for optimizing the functionality of the MP system on Campia Libertatii street, bd. Liviu rebreanu and Murgului street, sector 3, Bucharest
Request a viewing!
In order to benefit from a price offer, it is necessary to request a viewing to be performed by a designated engineer.